At TIQQE we believe in people first, no matter who you are. If you are an employee, a customer, or a partner we will always focus on you as an individual and do our best to understand your needs, where you are heading, and how we can support you on your journey. We are born in the cloud and 100% focused on AWS, We are specialized in leveraging the best tools and AWS managed services to design, build and run serverless solutions for our clients in the Nordics. We hold AWS Advanced Consulting Partner status. 
We are passionate about serverless architecture and love building serverless applications. Our teams build, maintain, and evolve serverless applications, end-to-end. In the role of a Cloud Architect, you will work in one of our DevOps teams focusing on AWS Cloud Services/infrastructure and automation.
Serverless applications don't require provisioning, maintaining, and administering servers for backend components such as compute, databases, storage, and more. This allows you to focus on product innovation while enjoying faster time-to-market.
You will
Work closely with our customers to understand their needs and help customers taking suitable steps on their journey to the cloud, improve and optimize existing cloud solutions or build new solutions for them.

Work in a team, nothing should ever depend on one person, we succeed and fail together. It's less fragile, more fun, and gets us better results.

Our teams are autonomous, following agile and a DevOps approach when creating solutions for our customers. 

We leverage the tools and technologies from AWS primarily.

One of our core values is that we never stop learning and we believe that great architects and developers can pick up new technologies and tools.
You should have
A passion for technology and learning, and a background in Cloud Architecture, Infrastructure Architecture, and automation. You are a team player and have a wish to share what you already know and jumping at the opportunity to dive into new technology. Honesty and being nice and respectful are important to you.
You should understand and have experience with the DevOps mindset, and understand the value of continuous improvement and have experience with software development lifecycle (SDLC) and agile methodologies. An understanding of container and serverless technologies is a great asset, as well as a broad understanding of cloud-native services
We value the ability to identify, articulate issues, and take ownership for delivering practical solutions while prioritizing tasks effectively. Strong communication skills combined with an eagerness to share and develop others, both customers and colleagues.
If you are a team player who likes to identify challenges, find improvements, and would like to work with colleagues that are skilled AWS specialists, this may be the right next step for you.
Good learning ability, open-mindedness, and good self-organizational skills will be key to the success of your work and the business overall.
We know there are benefits with diverse teams, so we welcome those with alternative identities, backgrounds, and experiences. Today we're represented in 2 time zones, 3 countries and 5 cities. For us, people are talent, not location.
Are you the one we're looking for? Please contact us and describe what You want to bring into TIQQE.
---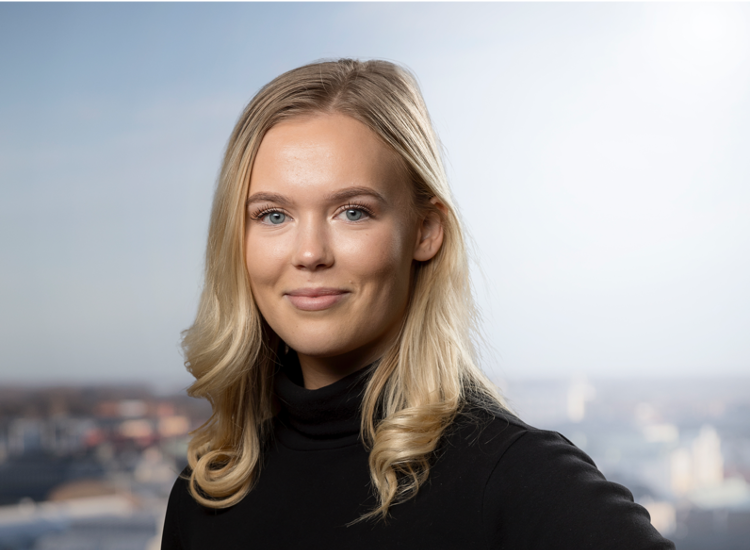 Alicia Hed
Recruitment Assistant