Not everyone are able to join AWS Re:invent in Las Vegas so we decided to take Re:invent to Örebro and invite everyone interested in AWS and Tiqqe.
AWS Re:invent 2018 took place in November 25 to November 30 in Las Vegas, Nevada. As not everyone are able to join, we decided to host our own event in Örebro. We attracted around 40 visitors to our first event, which is quite amazing and proves a big interest for cloud and AWS in Örebro.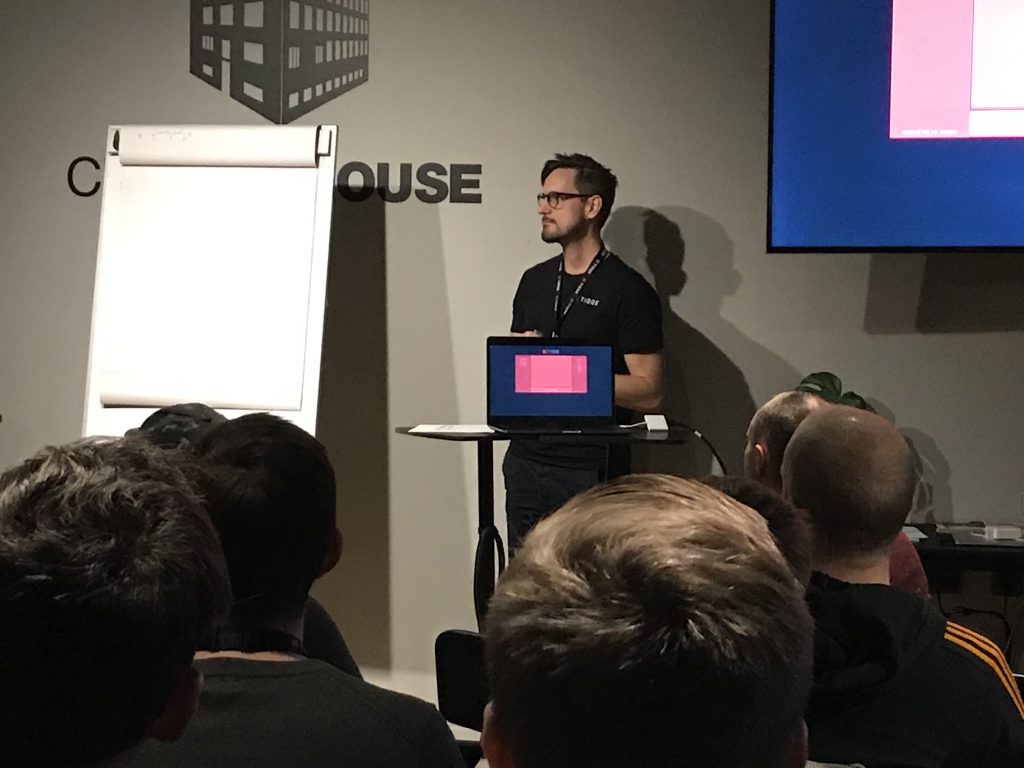 David Borgenvik, founder of Tiqqe, started up the evening
We kicked off with some food, drinks and mingle to get everyone in the right mood for the evening. As AWS are broadcasting many of the sessions live, we watched Werner Vogels keynote, which is always a highlight of Re:invent. We had prepared a number of sessions ourselves to inspire people of how we use AWS and serverless technology in real life projects.
The evening was a success and there were a lot of interesting discussions. We will definitively continue with the "Re:invent comes to you" concept next year and hope for even more participants.