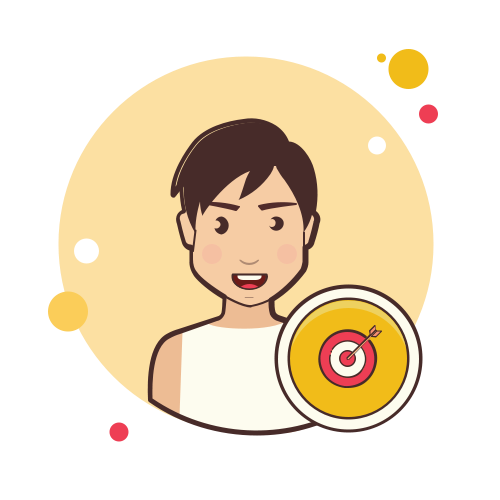 Welcome to the greatest team ever! We have something amazing to start the Day with, namely that Tiqqe is looking for a COO in Örebro. It is incredibly awesome that we have come so far that we need you!
We believe that you are a positive and solution-focused person. We believe you are proud of your past achievements and see opportunities in all of the challenges you face. You also have great patience and appreciate helping in big and small questions. If the following qualities and abilities are right for you, we will not only wait for you to apply, we will long for it.
Business focus:

You have a talent for business and everything that belongs to it.
You are brave and it is easy for you to make decisions.
You are stable and inspiring.
You are passionate in general, and easy to inspire and enthusiastic.
You love people.
You believe in the pursuit of constant improvement.
You are in love with everyone's right to personal development.
Business acumen:

You have a high understanding of what budget liability, liquidity and cash flow means.
You have long experience of business manners, business and ability to maintain relationships with your customers.
You have long experience of integrating sales and delivery
Responsibility:

The Staff
Budgetary responsibility
Operational Responsibility
Delivery Responsibility
Technique:
You are passionate serverless, cloud, technically advanced development, crazy ideas and the future.
As COO, you are responsible for Tiqqe's operational activities. You will have full budget responsibility. We also see that you have overall expertise in economics since you are expected to be able to control the operations. The role also includes personnel responsibility, initially both for the company's consultants but also for the company's possible managers. You are expected to be able to act operationally and strategically in the questions that arise. We look forward to your experience and passion for business because we are a business-focused company.
You will be given an executive role in the company and are expected to make decisions on issues that require quick completion. This may happen in consultation with the owner, but you
are responsible for the performance in full. As COO, you are in the management team and have great opportunities to influence our business today, but above all in the future.
Please send us your application if the above makes you Tiqqe. We will handle applications continuously. If you have any questions about the process or the position you are welcome to contact us at Tiqqe.
What we expect from you:
that you have a desire to learn and don't stop learning
that you always tell us if we are about to do something stupid
that you argue for your ideas
that you help our customers enable their ideas
that you help your colleagues
that you are humble enough to say "good job" to the person next to you
What to expect from us:
A burning love for all things serverless
A place where people matters
Courage to say we were wrong
Technical excellency
A small startup company with great visions
Distributed teams
A place where we don't always do what the customer tells us, but instead always does what is best for the customer