Last week I was invited to participate in a podcast by our friends at Zervicepoint. The podcast was about sales and marketing which is my favorite subject but we also touched upon culture and other interesting subjects.
Zervicepoint is a self service and automation portal for companies who wants to provide their employees with an easy to use interface for consuming various internal services. The Zervicepoint team has operated within Enfo for 10+ years but are now managing their business on their own. They are documenting their journey in a podcast called Expedition Zervicepoint which is available on Spotify. It's a relaxed format with interesting discussions around topics I think is important when building a company. Rickard Lööf is the CEO and Anna Claesson is the CMO of Zervicepoint, both close friends and partners to us at TIQQE.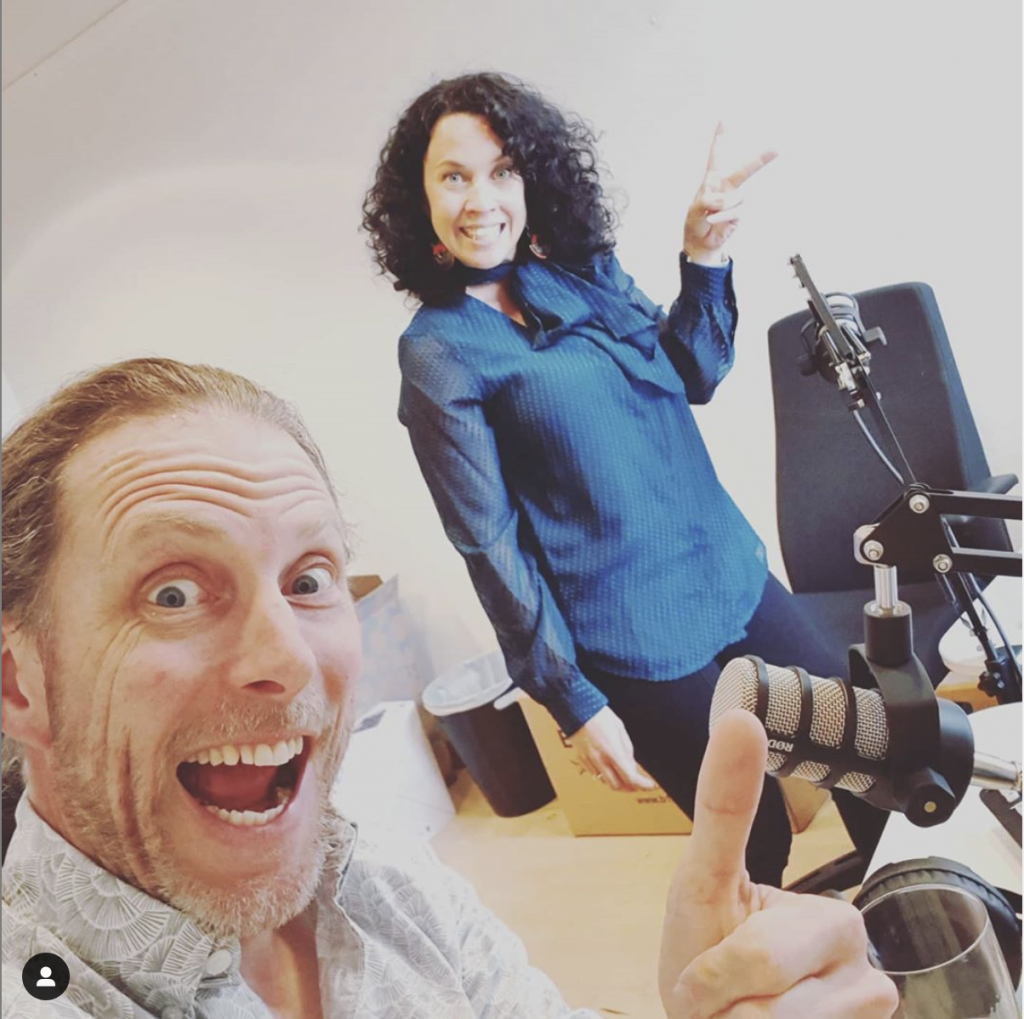 Rickard Lööf, CEO, and Anna Claesson, CMO, at Zervicepoint in the making of yet another podcast.
Last week I was invited to share some thoughts of what we do at TIQQE in regards to sales and marketing. Rickard asked what I believe is the most important thing to succeed in sales. I believe that we too often complicate sales and marketing and forget about the basic concept – to help customers improve their business. Selling implies a push oriented approach where the seller tries to convince the buyer to buy something with various selling techniques. I've never seen that approach work in the long term. Yes, you might make the quota that quarter but in my view, sales is about building relationships and trust for the long term. If you manage to establish trust, where the customer feel that you actually care, you will not only grow faster than average but also improve your profitability. In the podcast, I shared some of my believes around building a customer oriented culture and sales organization.
We also discussed the concept of structure and systematic approaches within sales and marketing which both Anna and myself believe is a cornerstone in successful sales and marketing. The opposite to structure and systematics is ad-hoc and activity based which both of us believe is devastating as it promotes individuals and dismantle team efforts. Systematic approaches is not the same as to be process driven. Process driven sales organizations tend to be more focused on the sales process than to adapt to the actual customer situation. A systematic approach can still be customer centric, agile, flexible and fast but relies on a structured and systematic way of performing tasks which can be measured and improved over time.
We have a lot in common with Zervicepoint, operating in eco systems is one of them. The traditional "do everything yourself" is old school and doesn't work in this new connected world. We believe in co-creation with partners and even competitors for the customers best interest and we have a couple of ideas of how we can co-create value for our respective customers. Stay tuned! We also share the same ideas around how to build an autonomous business based on strong cultural values. Maybe that's a subject for a future podcast, who knows.
We wish Rickard, Anna, Johan and the whole team Zervicepoint all the best in your future endeavors, you're awesome!
If you're interested in providing your employees with a great user experience around ordering different internal services, have a look at Zervicepoint. If you're interested in listening to the podcast you have to wait a few weeks but relax, we will post it here as soon as it's available.