---
In November last year I was contacted by Mathias and Oskar who attend their last year of the Information technology program at Örebro University. They wondered if they could do their SUP (System Development Project) at TIQQE during this semester.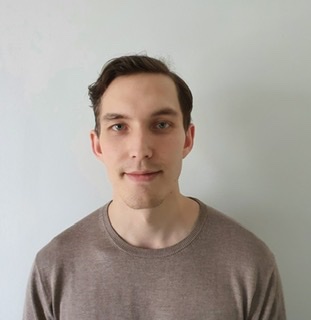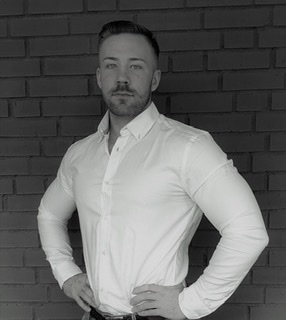 In late January we kicked their project off, so now a couple of weeks in I interviewed them to get a feeling of their experience of us so far.
1. What did you know about TIQQE before you contacted us, and why did you choose TIQQE?
Mathias – I knew that TIQQE was a company focused on AWS. But I had also heard that TIQQE is a modern company that values both employees and customers highly.
When I was searching for a place for the system development project, I searched for a company who could offer me more than just a challenging project. For me, the company's culture, values and the opportunity for personal and professional growth were at least as important. After Oskar and I had an interview with TIQQE, I think we realized that TIQQE could offer what both of us were looking for.
Oskar – An employee on TIQQE told us about TIQQE and the way the company values its employees. She also told us what programming languages are mainly used. This made TIQQE attractive for us. I've got the feeling that Örebro is kind of a C# hotspot and as a preference, I would much rather work with some other programming language and cloud services. Which TIQQE offers.
2. What was your first impression when you met your first TIQQE:r?
Mathias – They gave a professional impression, provided a welcoming atmosphere and made us feel like a part of their team. We got the feeling that we were valuable to them and that our project are important for the business.
Oskar – Professionalism. Even though we had not begun our project yet at the time, We were met with respect and the staff made us feel like a valuable resource.
3. How has your first time been at TIQQE?
Mathias – It's been great. The people here are nice and we have been introduced to a lot of new concepts that we have to learn, which is fun.
Oskar – It has been good. Both me and Mathias are eager to start the Project. We have gotten the feeling that the project is of high value for the company, so it is exciting.
4. What will be your actual work while doing your "SUP – System Utvecklings Projekt" at TIQQE?
Mathias – In short, we will review the current time reporting- and billing system to identify unnecessary time-consuming processes and then investigate what can be done smarter and what can be automated. We have to come up with a new design and then implement it. Which means we need to integrate systems and automate processes.
Oskar – The Project is about refactoring and remake the current salary and time reporting systems. We need to integrate systems and automate processes to save time for the employees, which then creates business value for the company.
5. What are you looking forward to in the nearest future?
Mathias – It's exciting to be a part of a real system development project, where I will be involved in all parts from analysis to implementation. Come up with a solution that will hopefully make everyday work a bit easier for someone else. But also gain a deeper understanding about cloud computing, learn all the cool AWS features and get to know more TIQQE:rs.
However, I'm also looking forward to getting my bachelor's degree and starting my career.
Oskar – For this project, I am looking forward to starting developing the solution because it can make a difference for the company.
In life in general, I am looking forward to taking my bachelor's degree in information technology so I can start my career.
A warm welcome and we're very happy to have you with us!! We look forward to what you will accomplish at TIQQE during this spring semester.